Ceramic Grey Tiles for Floors and Walls
Grey porcelain stoneware tiles in a minimalist, tasteful style. Explore the Marazzi collections and create a continuous unique look.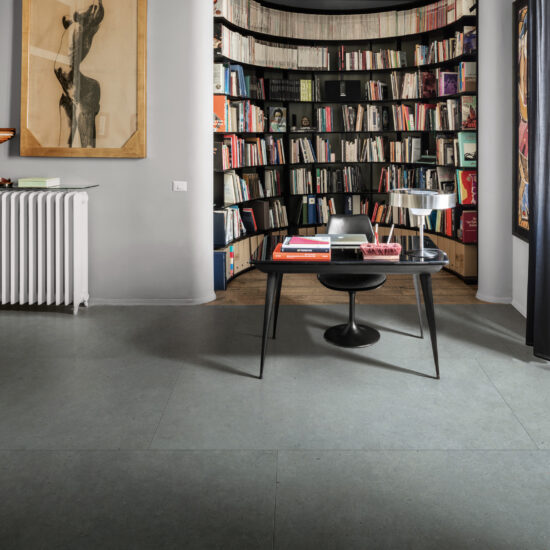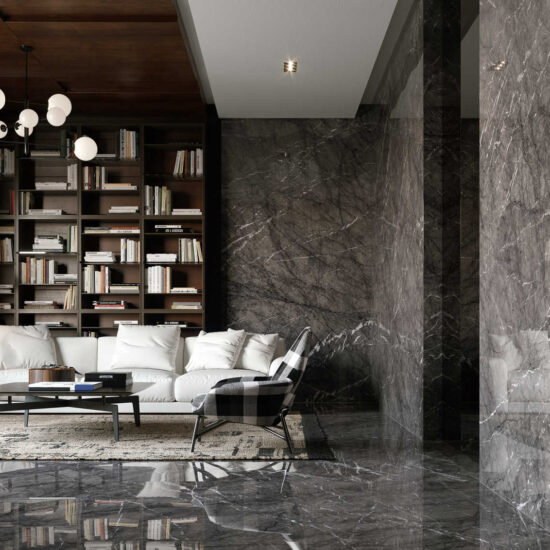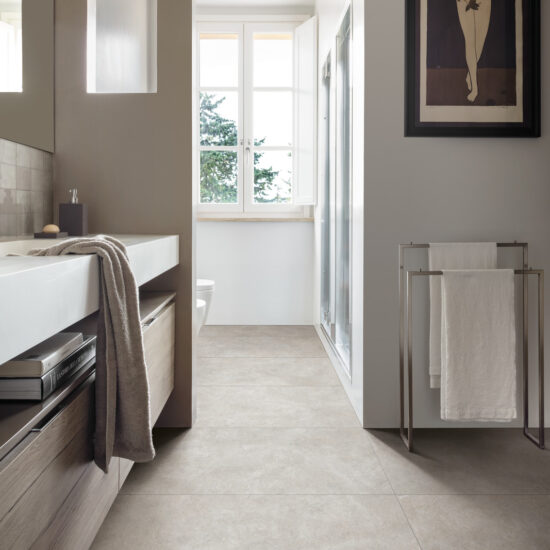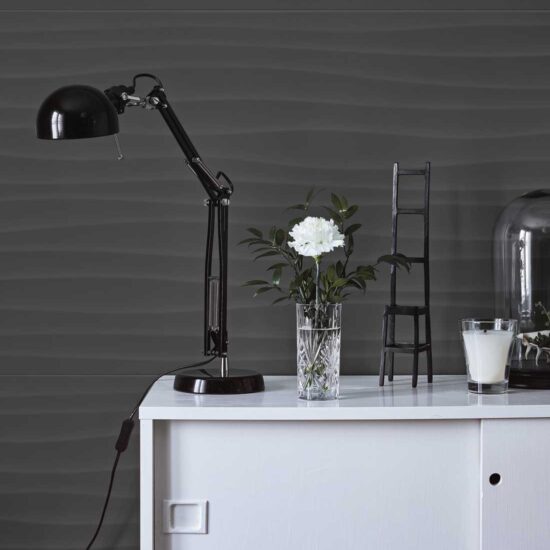 Offering infinite shades, grey is a versatile colour suited to all of Marazzi's collections. The catalogue features a wide selection of grey ceramic tiles and grey porcelain stoneware tiles, perfect for furnishing both the house and commercial spaces, offices and public buildings, as well as for outdoor paving. From solid colour tiles to those that simulate natural and non-natural materials (metal, stone, marble, resin, concrete and wood), in small, medium, large and extra-large sizes.
So why choose a grey floor covering? It is a very modern colour, associated with high tech and the industrial and urban habitat. It is elegant and balanced, including in its interaction with the other colours of both coverings and furnishings. All these characteristics can be extended to another trendy colour: greige, which includes the warmest shades of grey, closer to beige.
In a room, the porcelain stoneware and grey ceramic tiles can be combined with a tone-on-tone effect, varying the coverings with different colour points (light/dark or cold/warm), or harmoniously matching pinks, yellows and light blues. Grey tiles are also suitable for creating contrast: with white, black and vivid or dark colours (green, blue, yellow, orange, red and brown).
If you prefer a tone-on-tone solution, exclusively focused on grey tiles, to prevent the room from appearing too cold or uniform, you can, in addition to combining different shades of grey, unite tiles from different collections, mix multiple decorations and textures, alternate dimensions and shapes and study various installation layouts.