Dining Room Wall Tiles: Porcelain Stoneware solutions
The best solutions from Marazzi for creative flooring for your living-room. Large-size stoneware slabs for high-class floor and wall coverings.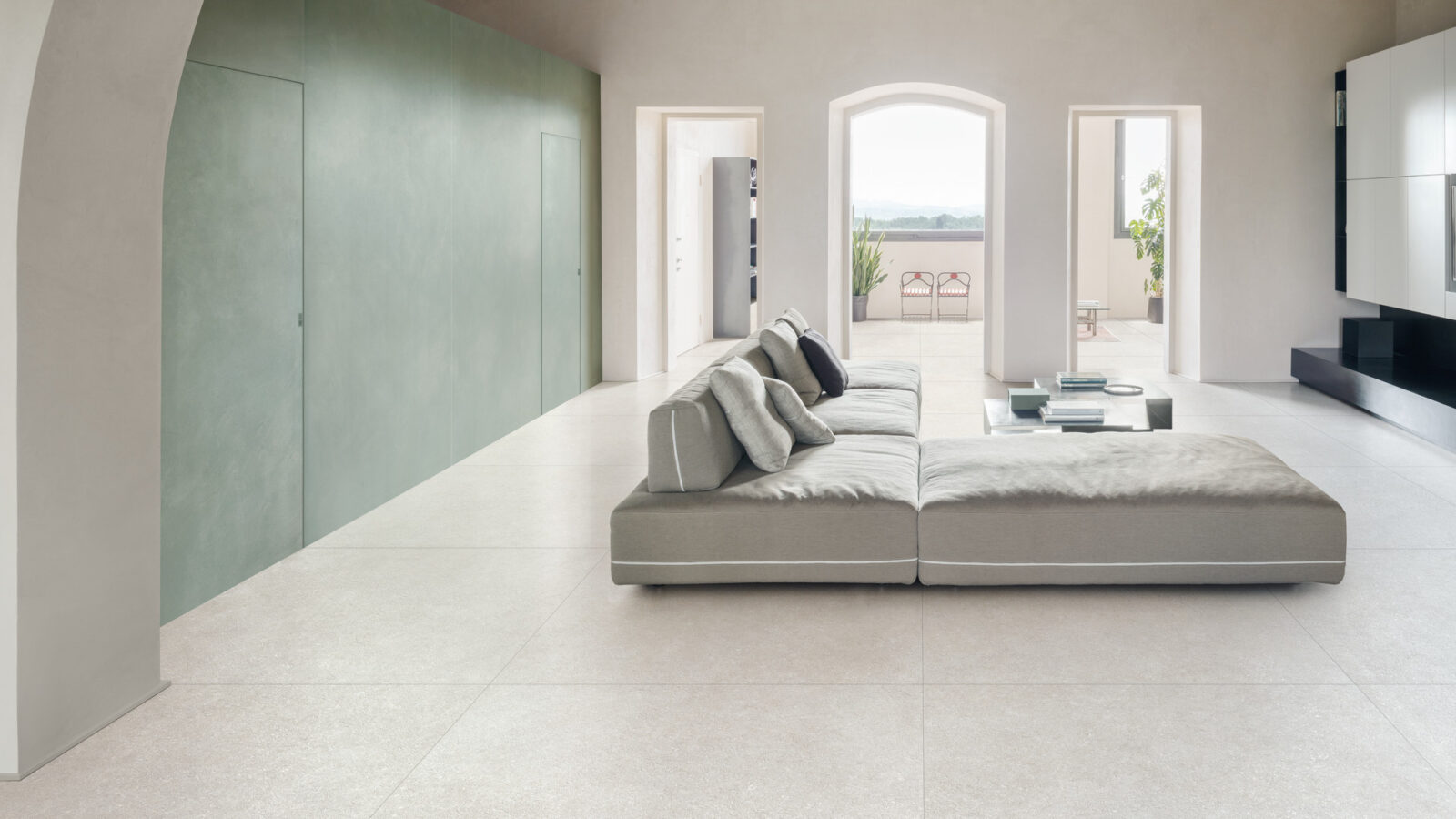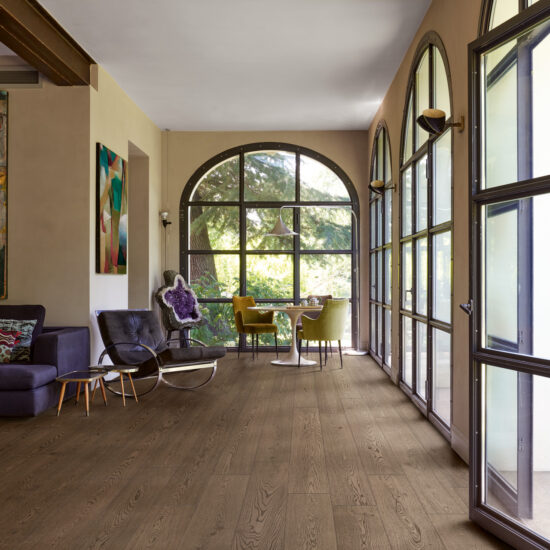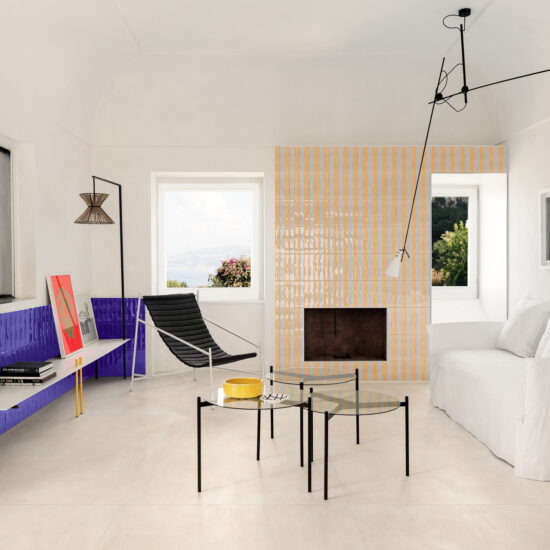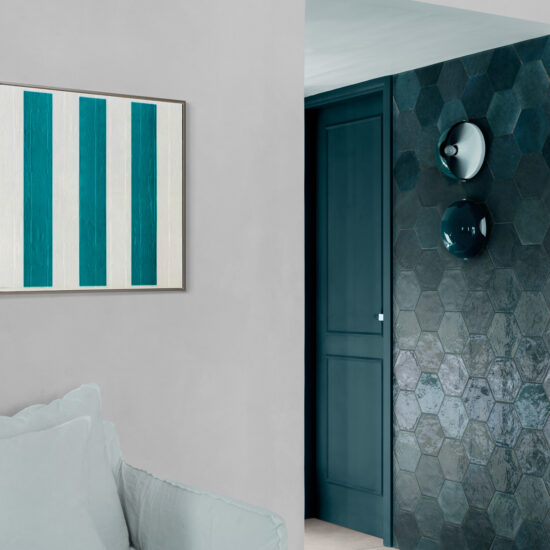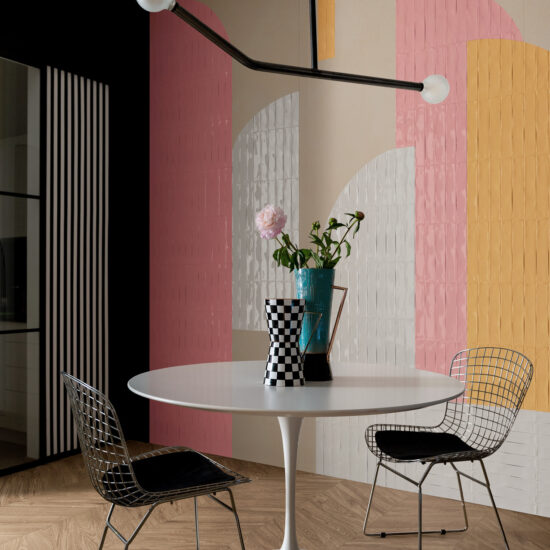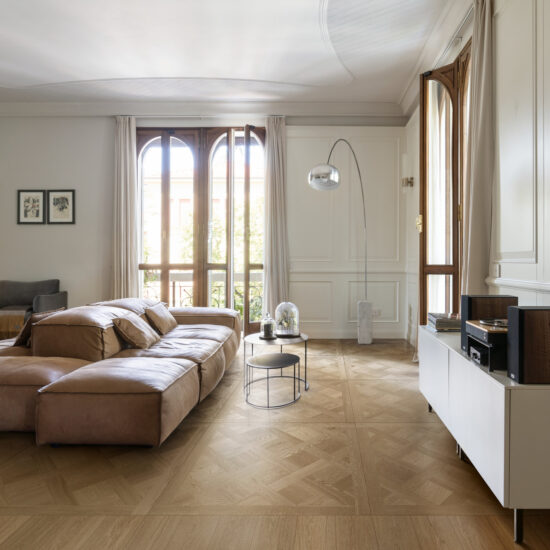 The lounge can be the house's "official" room, where you can entertain friends and guests, or an intimate space for its owners and their free time. However you use it, it is an important room and therefore, when choosing tiles for the lounge, the goal is to achieve complete harmony between furnishings and porcelain stoneware or ceramic tiles.
In this pursuit of balance, each of the two elements – furniture and tiles – can take centre stage and dictate the overall atmosphere of the room, while the other serves as a neutral base. This is the case whether you opt for a classic living room or you prefer a vintage or modern style.
For tiles in the lounge and dining room, Marazzi offers a wide selection of ceramic and porcelain stoneware. Another advantage that stoneware brings to the living room is its ability to perfectly imitate natural materials – wood, stone, marble and metal – and materials used in architecture, such as concrete, terracotta, Venetian Terrazzo and Seminato. In the lounge, porcelain stoneware tiles offer the allure of the most exquisite materials in a surface that is tough and easy to clean, requiring minimal maintenance.
The most current interior design trends suggest that tiles should be used not only for the floor covering of the lounge, but also to cover the walls. The medium, large and extra-large tiles in Marazzi's catalogue are perfect for this use. Among these, the tiles with a three-dimensional effect – which lend movement to the walls and create reflected light effects – and the decorated tiles, which evoke wallpaper, are particularly striking.