Blue Tiles for Floors and Walls
Explore the sea blue, cobalt and sugar-cane blue collections; all shades of blue for your Marazzi tiles.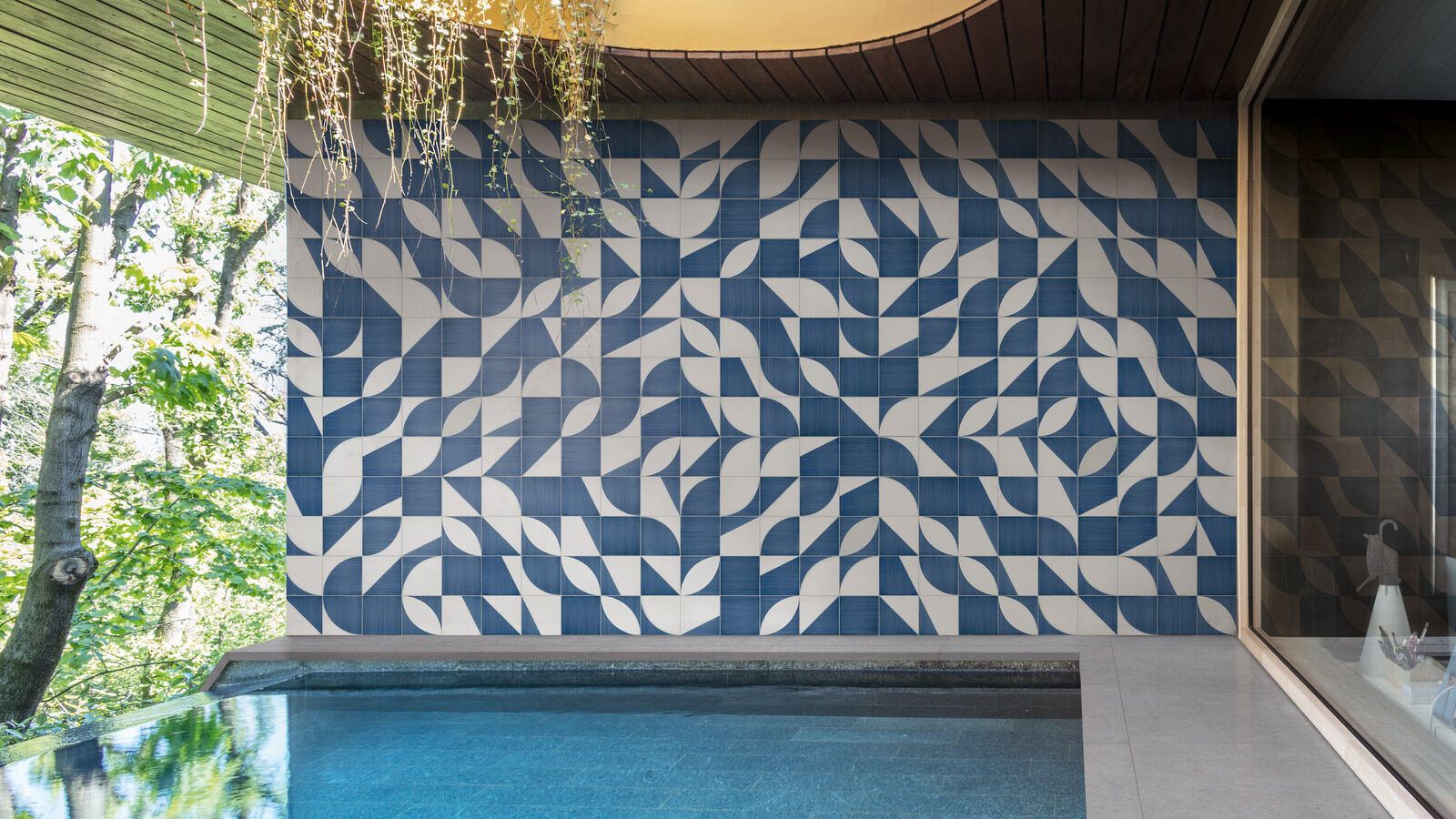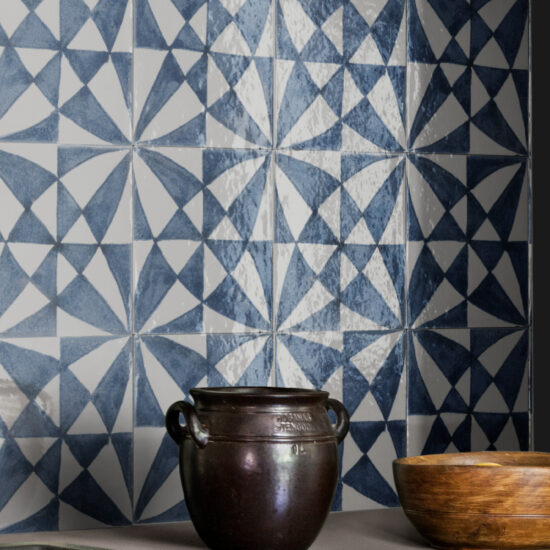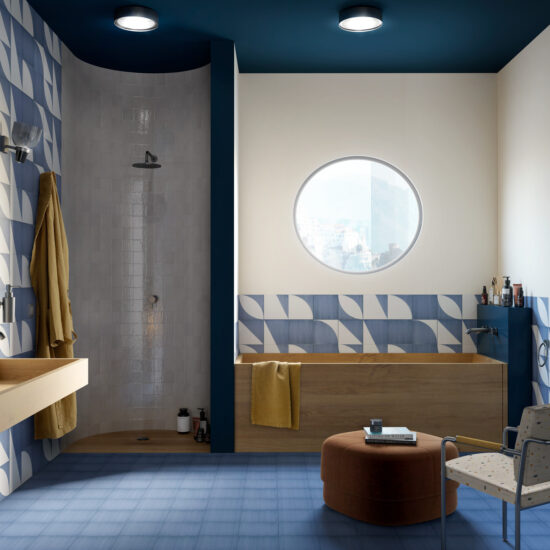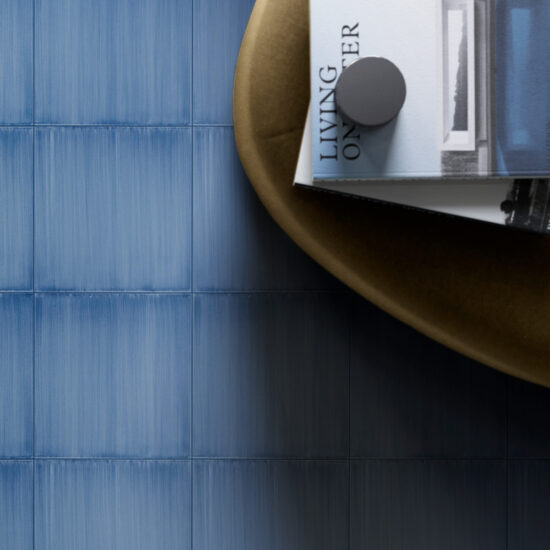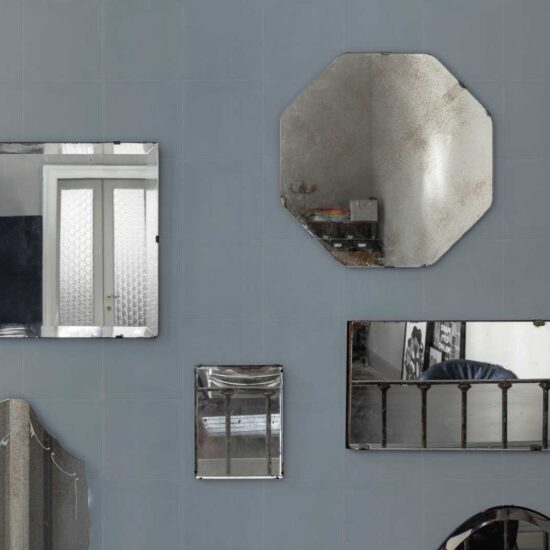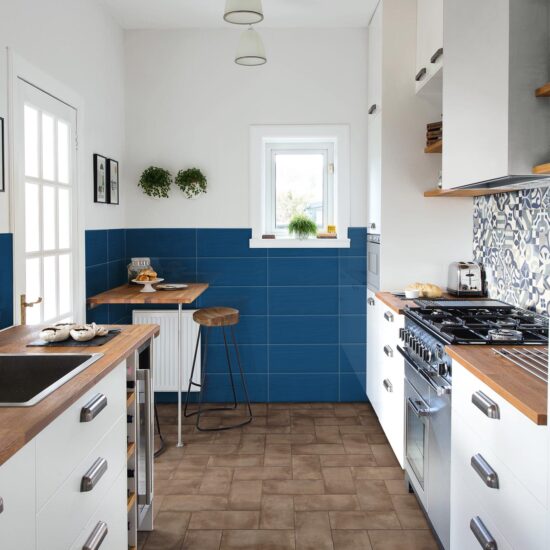 Blue: a relaxing, classic and elegant, yet contemporary colour. Blue tiles are often associated with houses by the sea or bathroom, probably because they evoke the colours and freshness of water. Blue tiles are also well-suited to other rooms in the home: a blue floor covering or a blue ceramic or porcelain stoneware covering for the walls can also be used for the kitchen, the lounge and bedroom. Blue is not only ideal for the home, but also for public areas such as shops, offices etc.
The tiles feature a universe of different shades: sea blue, cobalt, sapphire and light blues. Some shades border on other colours, such as turquoise (blue-green), indigo, (blue-purple) and navy blue (blue-black). Blue is also present, in the background, in certain cold shades of dark grey in Marazzi's stone-effect porcelain stoneware range.
Blue is one of the classic colours of ceramic and porcelain stoneware due to its versatile ability to combine with other colours: Marazzi's collections offer great inspiration for decorating with blue tiles by exploiting the variety of sizes: small, medium and large.
To differentiate the floor and walls or to mark out coloured areas inside a room, you can create a monochrome effect by combining various shades of blue and light blue, perhaps united with variations in texture and three-dimensional effects. Or you can experiment with similar (blue with grey and beige) or contrasting (blue with white, yellow, orange, brown, red, pink and green) colour combinations. Similarities and contrasts can also be explored with decorated tiles with geometric or floral patterns or cement tiles, in which blue patterns stand out on light/neutral backgrounds or feature a more subtle tone-on-tone effect.