Brown porcelain stoneware: view the collections
Brown Porcelain Stoneware: give your interior a welcoming, elegant look, tiles for indoor and outdoor use.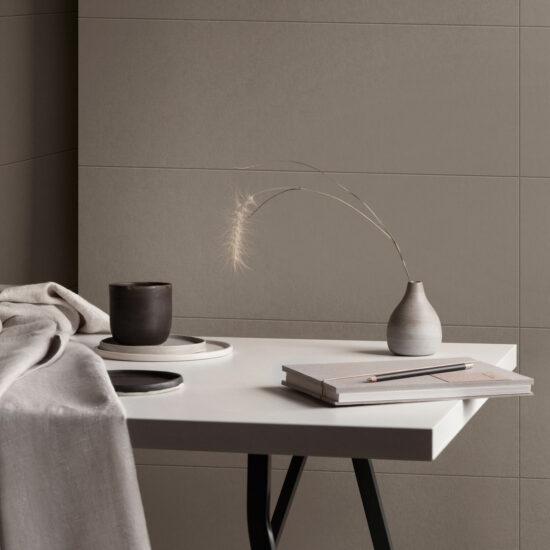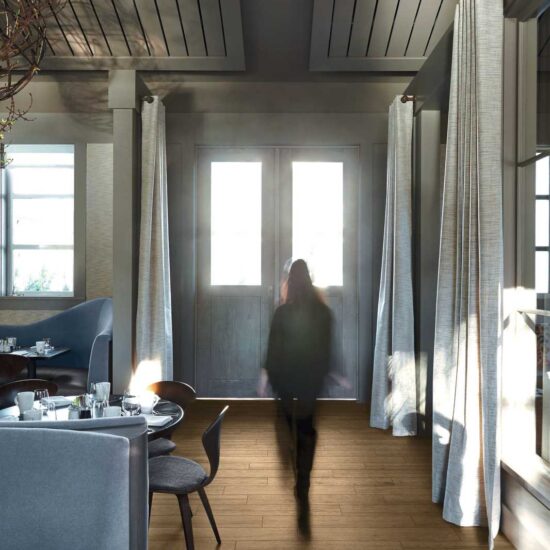 The brown ceramic and porcelain stoneware tiles in the Marazzi catalogue flaunt all the richness of their light and dark shades – from honey to walnut, caramel, coffee, terracotta and bronze – and offer a variety of alternatives to choose from: solid colours, geometrical and floral patterns or cement tiles, smooth textures or relief decorations and mosaics.
Brown porcelain stoneware tiles combine the warmth of brown shades and the patterning of materials that imitate perfection: the veining of wood and marble, the textures of stone, the marbling of terracotta and concrete and the iridescent streaks of metal.
Marazzi offers brown tiles for the home, shops, offices, public buildings and outdoor areas. In the home, earth colours convey a feeling of solidity and comfort, a cosy, sophisticated atmosphere in the lounge and bedroom, as well as in the kitchen and bathroom. Brown tiles match with classic or rustic furniture and furnishing accessories, as well as with decor with a modern or minimal style. The tiles' versatility is reflected in the assortment of sizes: small, medium, large and very large.
Depending on whether they feature a warm or cold shade, brown tiles can be combined with other colours, resulting in different combinations, from the most balanced to the most eccentric. In particular, dark browns harmonize with light browns, beiges, whites and even with greys, pinks, light blues and light greens. They also create appealing contrasts with lilac, turquoise, blue, bright pink, orange and certain shades of red.